Work, for my dad, started early—in life and in the day. He grew up on a hog farm in Lewisburg, Ohio. He helped with the hard work of the farm, and my grandparents paid him and his siblings for the work that they did. He went to college, taught, got a master's degree and taught some more. He was good at his work, but he never let it define him. Case in point: In 1982, he started working for McGraw-Hill Book Company. I have postcards from the early 80s from places like New York City—places my dad traveled for work. I remember going to the airport with him, getting on his plane and stepping into the cockpit. I remember a pilot giving me my own pilot wings. I remember watching his plane leave the airport and I remember the excitement of postcards in the mail. I don't know if I simply associate Harry Chapin's "The Cat's in the Cradle" with my dad's decision to leave his district manager job or if the song truly influenced him but he did leave it after three years. And most of his career, from 1985 to 2013, was spent with Great Oaks Institute of Technology and Career Development, most recently as Vice President of Business Operations. He did a lot of good there.
In June, he retired.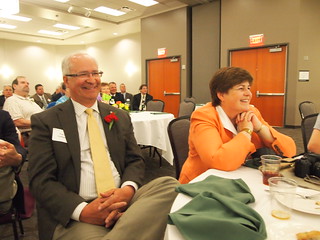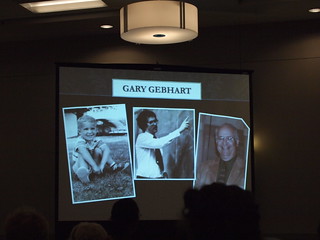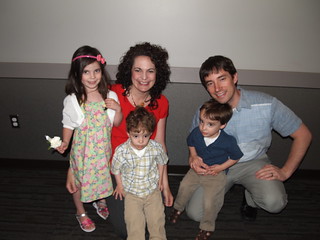 We attended a banquet for all the Great Oaks retirees late this spring. His speech made me teary.
And then in June, Kyle from San Francisco, and Katy, Tom and Colleen from North Carolina, came to town to celebrate.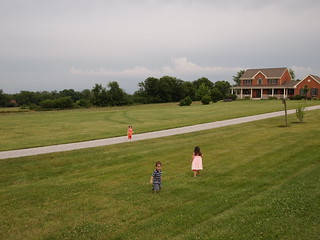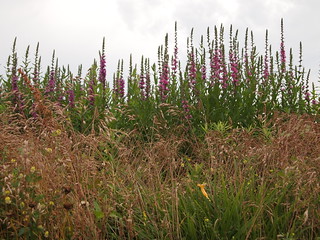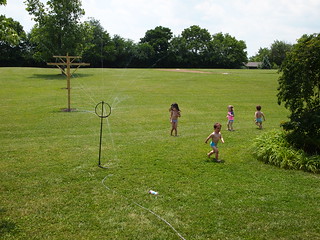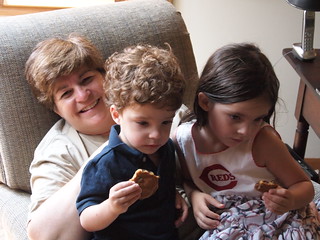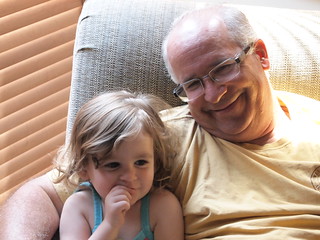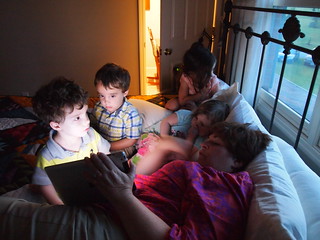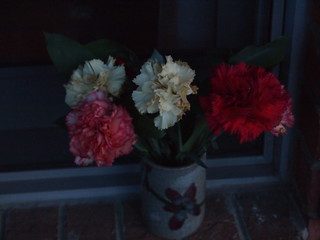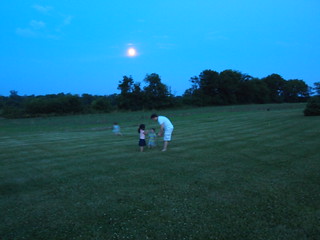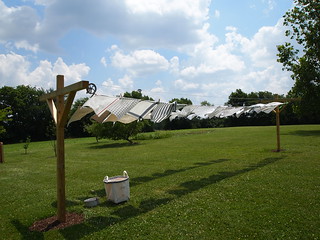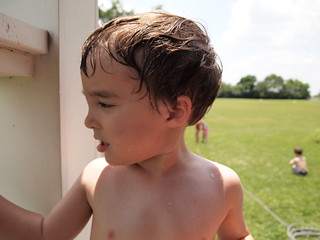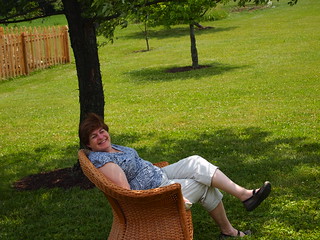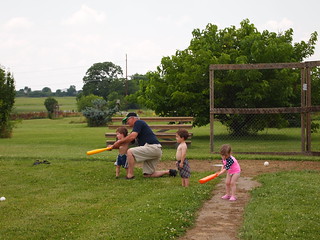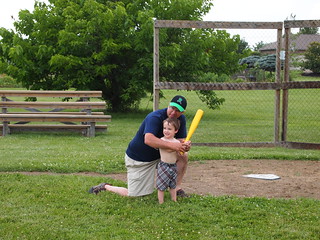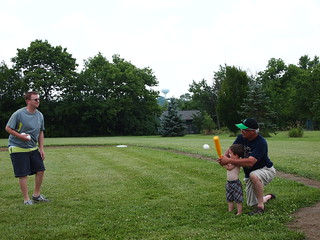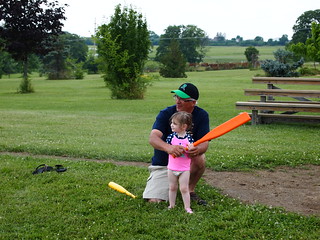 These were some of the best summer days and nights.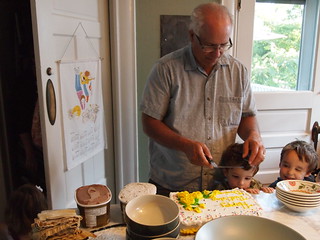 We celebrated many things that week. We had dinner at A Tavola followed by cake and gifts at our house to celebrate Father's Day and my mom's birthday.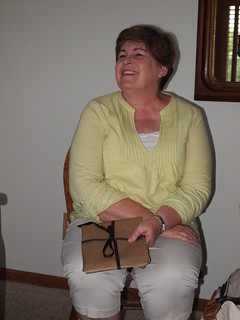 Our immediate family toasted and gifted my dad after dinner at Troy's Cafe. My mom gave him two engraved bricks that both say "But it's Baseball! Gary Gebhart"—one's at home, the other, at Great American Ball Park.
For weeks beforehand my mom gathered one word from people who know my dad—one word that describes him. She then made The List.
The List
caring
major league
sincere
genuineness
animates
thoughtful
worker
lists
builder
fanatical
awesome
smiley
OBT
stupendous
committed
loyal
trustworthy
quick-witted
magnanimous
friendly
organized
considerate
realistic
smiling
farmer
finisher
comfortable
conscientious
industrious
tenacious
Kotter
nice
loving
egalitarian
friends
baseball
glasses
passionate
kind
right
quick
interesting
helpful
respectful
genuine
witty
cute
card-maker
dedicated
baseball guru
photographer
inspirational
detailed
pliable
humorous
high-fives
perspicacious
dependable
late
funny
brotherly
Xenia
generous
Carnac the Magnificent
courteous
kind-hearted
diligent
fun
sports guru
brilliant
hospitable
family
supportive
selfless
beloved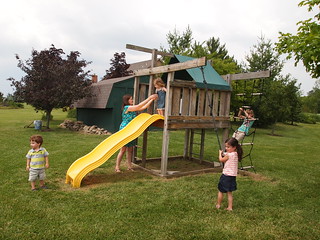 The next day family, friends and colleagues attended a party at my parents' house.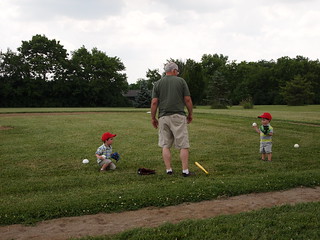 My dad and brother-in-law spent days preparing Detling Field for a ballgame. We played a bit but then …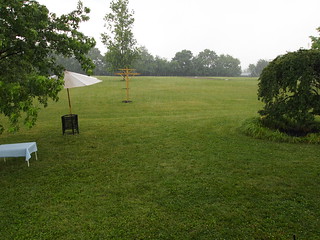 a downpour.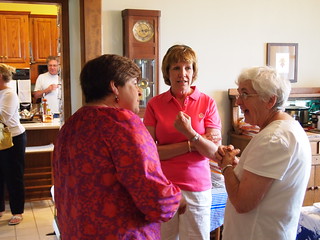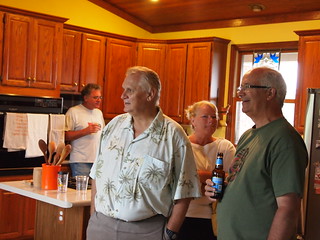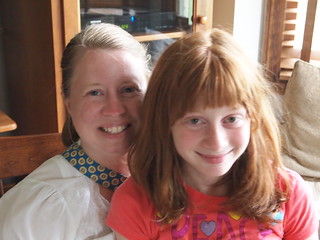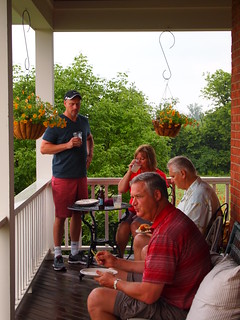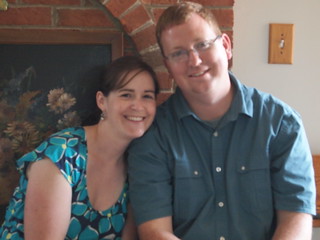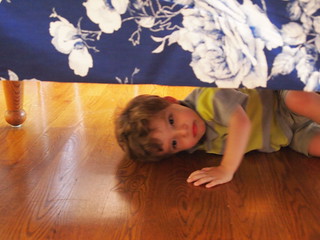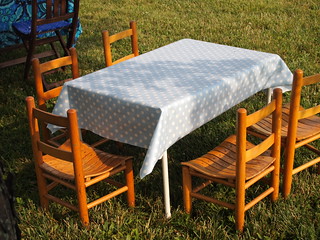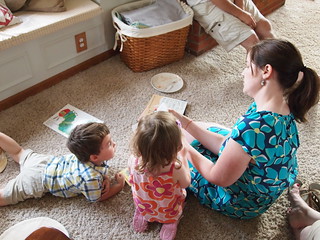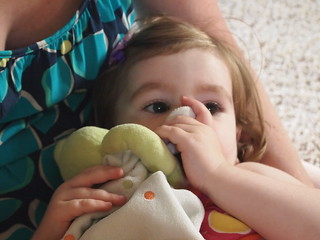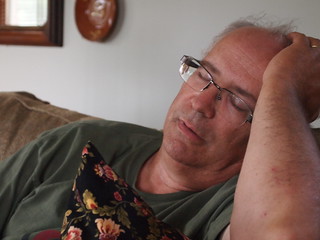 Still, an enjoyable day, complete with Eli's BBQ sandwiches for all.
Now my parents are both retired. My dad still works, but it's work of his choosing. He gardens. He works in the yard. He works out. He attends services at First Unitarian Church of Cincinnati. He volunteers at the Freestore Foodbank. He tutors a kindergartener once a week at South Avondale Elementary School. Every week he and my mom go on a date—Shaker Village of Pleasant Hill, Findley Market, a concert in a coffee shop. Next weekend they're going to Colonial Williamsburg to see the Threads of Feeling exhibit with my grandma and my sister and her family. They went to Hawaii.
My dad stopped by the other day, after tutoring, just to hang out, to play tickle monster with the kids, to be beat in Bingo. This time for him is so incredibly well-deserved. And I'm just so thankful to be a part of it.
"Don't simply retire from something; have something to retire to." —Harry Emerson Fosdick