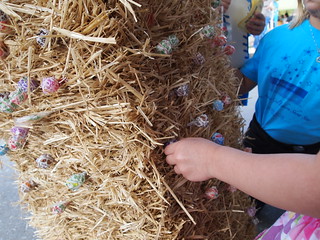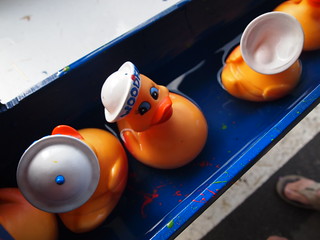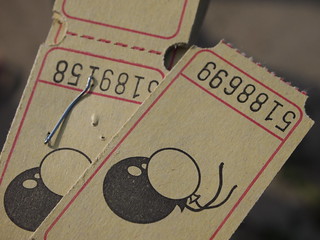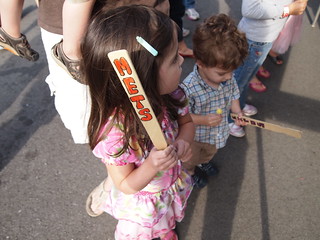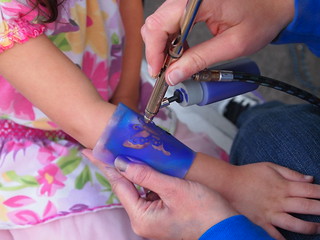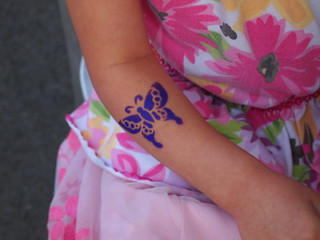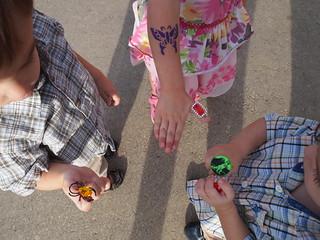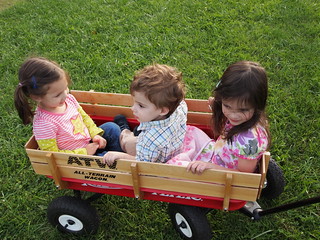 I love everything about this festival. I love how kid-centered it is. I love how inexpensive it is (although as the kids get older, we're discovering it becomes more and more costly). I love how everything is run by volunteers. I love how all the money earned benefits the school. I love how excited my kids get over cheap plastic rings and lollipops. I love that we can walk to it. I love the community feel of it. I love that afterwards, we can walk to a local park and meet good friends and then walk to Anita's with said good friends for good Mexican food.
I spent most of my childhood living in houses on land. That land was surrounded by more land and everything was so open. Views, from everywhere, included fields and tree lines and yard, yard, yard. Often, in Fort Thomas, I feel closed in. The neighbors (as much as I love them) seem too close. The traffic from 27 sounds too loud. The lights from the gas station on the corner seem too bright. The fact that there's a pseudo-junkyard behind our privacy fence, which you can see from our second-floor windows when the leaves are down, drives me insane. I lament how few stars I can see—my children can see—and that it's impossible for my children to play tag football or softball in my backyard. As much as I'm crazy-in-love with my house, I wish I could move it to LAND. (Although, while I'm wishing for things, a first-floor laundry room and garage would be nice, too.)
But there are advantages to living so close to the city. A short work commute for Andy (something I strongly believe in). Sidewalks. The ability to walk to parks, restaurants, the library, school, the local Y, farmers' markets and shops. A sense of community (we will long be newcomers in Fort Thomas but already I feel like I know—and am friends with—many). Accessibility to everything Cincinnati has to offer (the zoo, museums, restaurants, sports, the river). Afternoons and evenings spent like the one pictured here.
It could be better, I say. But I think, no matter where I was, I'd think it could always be better. I'm working on that, about myself. It's slow-going. And the truth is, it could also, easily, be a lot worse. Practicing, working on, gratefulness.
"The grass is not, in fact, always greener on the other side of the fence. Not at all. Fences have nothing to do with it. The grass is greenest where it is watered. When crossing over fences, carry water with you and tend the grass wherever you may be." —Robert Fulghum