Aimee, Shruti and I oddly became close friends near the end of high school. Why not all through high school, I don't know. We spent that summer between high school graduation and college (each in a different state) forging a friendship that still stands strong, even when we only see each other a couple times a year. The summer between our freshman and sophomore year of college, Shruti and Aimee "helped" Andy and I get together. I liked him. I had liked him for a long time. So Aimee called him and invited him to a drive-in movie, with the three of us. He, strangely, said yes. They made a point to sit in the back of my parents' pick-up truck, leaving Andy and I to sit together near the front. He said he liked the perfume I was wearing (CK One). At my bachelorette party, Shruti and Aimee gave me a new bottle of said scent.
We spent many evenings outside in my parents' backyard, on a blanket late at night, looking up at the stars. We have some hilarious camping stories (one involved sleeping on top of the tent after we failed to figure out how to pitch it—granted, it was a huge, complicated 10-person tent with many, many poles but still …). We were in each other other's weddings.
The year we each turned 30, Aimee, Shruti and I traveled to Spain and Morocco (I wrote a lot about that trip—my first post can be found here). After walking around the Medina in Fes we sipped on mint tea on the rooftop of our riad. We had delicious sangria at the Hotel La Fuente de la Higuera in Spain, one of the most beautiful places I've ever stayed. We bought dresses in Grazalema, went horseback riding in Zahara and started planning our 40th birthday trip in Malaga. I think it's rare to have three friends you can travel with for 10 days and not fight. We can go for weeks without talking to each other and then have a three-way call and it's like nothing has changed.
So when Aimee found out she was pregnant, Shruti and I were eager to start planning her shower. Shruti flew in for a weekend in December and the two of us, along with Aimee's good friend Adriana, celebrated Aimee and Jon's babies-to-be.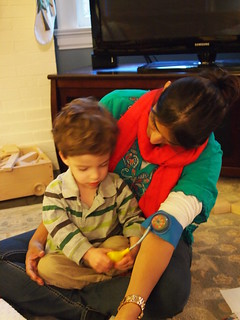 Shruti spent much of the day with me. I told my kids that she's a doctor so they insisted on checking her blood pressure and taking her temperature.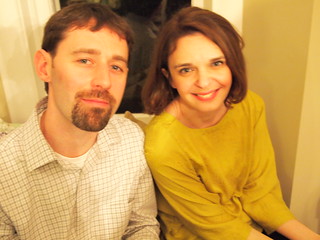 Adriana took care of all of the food.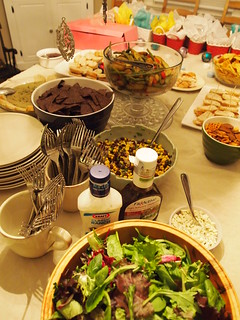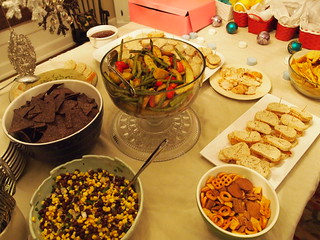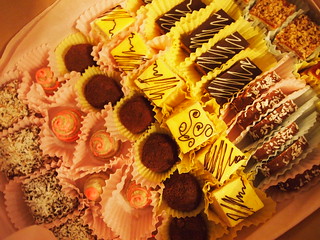 It was delicious.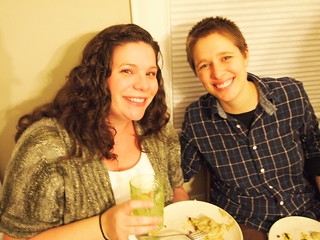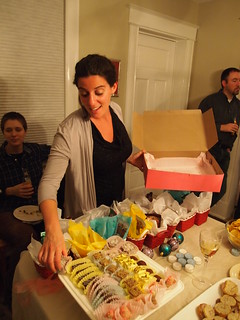 So many of Aimee's good friends came, several from afar.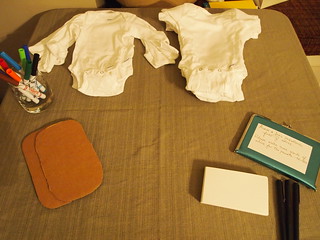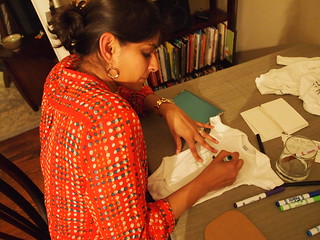 We had a draw-your-own onesie table. It's such a fun idea if you're looking for a non-game activity.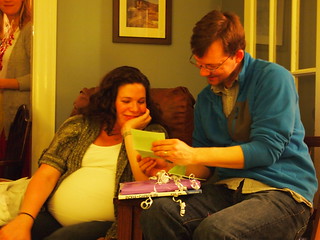 The beautiful parents-to-be.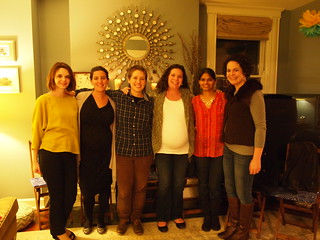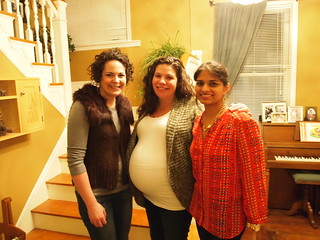 friends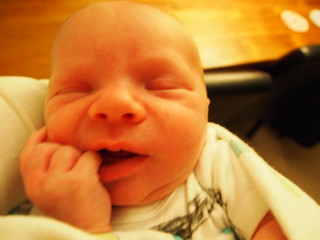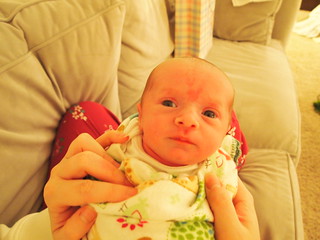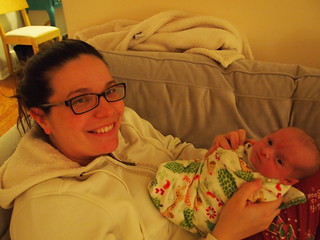 And then, they came! Anya was born first at 5.5 pounds and 18.1 inches, and Isaac followed at 7 pounds and 18.5 inches. You must watch their Beautiful Beginnings Birth Photography slideshow here.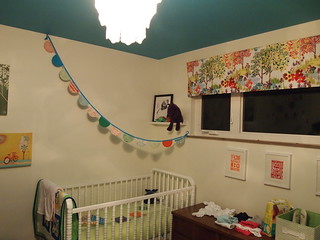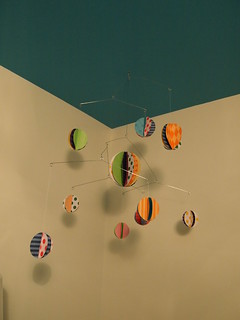 Also, I have to share a few snapshots of their nursery. I love the bold, painted ceiling and white walls. And Aimee and Jon made the mobile (isn't it so cute)?
Congratulations, dear friend. I couldn't be happier for you.
"Every child begins the world again…" —Henry David Thoreau