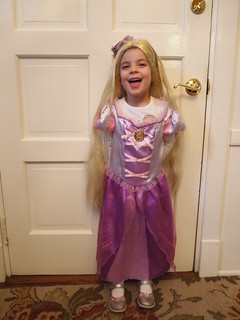 Sophie dressed up as Rapunzel for her preschool Halloween party (she was just a little bit excited).
a preschool Halloween craft
preschool Halloween goodies
Pumpkin carving time! (Somehow we managed to not do this until Halloween. As such, we only had time to carve one. Boys, if you're reading this as adults someday, I'm sorry. But to be fair, you wanted nothing to do with carving Sophie's pumpkin so I'm pretty sure we would have ended up carving all of yours for you.
Sophie chose Rapunzel for her pumpkin (of course).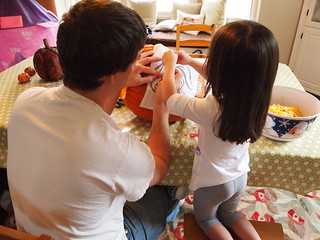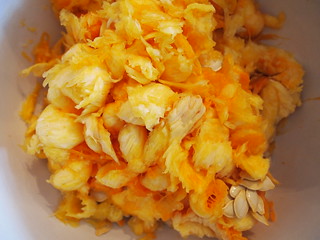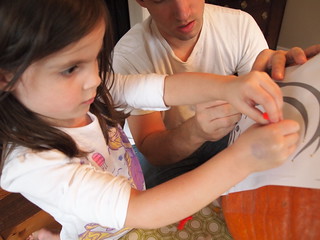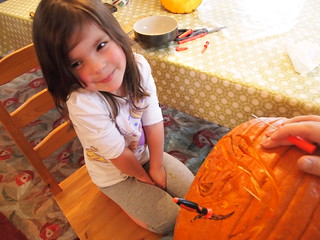 And she did much of the carving herself this year.
Done!
The boys' costumes, on display, because they refused to wear them.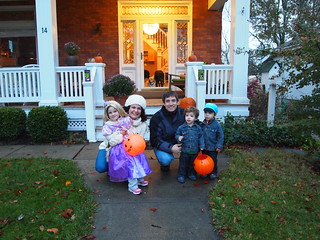 family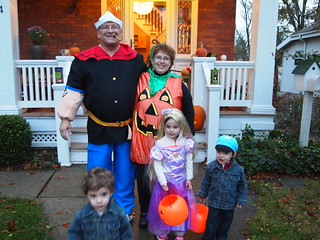 Grandma and Pop Pop came this year and dressed up, too!
All three understood trick-or-treating this year. They were great at saying "trick-or-treat"—still reminding them about the "thank you" part.
It was so cold. And spitting rain. James had no hat and his teeth start chattering so I made him wear mine. Warmed by the excitement of it all, I'm sure all three would have stayed outside much longer than we allowed them.
"A grandmother pretends she doesn't know who you are on Halloween." —Erma Bombeck