Every year we get together with a few friends for a dinner/dance party. This year's theme was "foods that rock" and the dinner was hosted by our good friends Marty and Angel.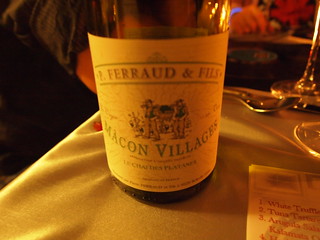 Wine accompanies every course. And the food is prepared by Angel's incredibly talented brother, Stephen Spyrou. Check out his catering business, Vertigo Catering. He's on Facebook, too. The food, and presentation, are nothing short of amazing.
We started off with white truffle popcorn with parmesan cheese.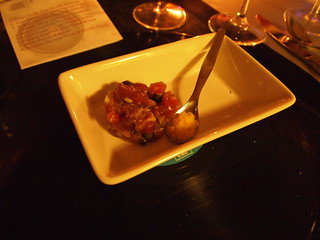 Tuna tartare with limon salt and pop rocks (pop rocks!) followed.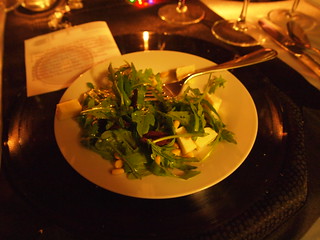 Next, arugula salad with pine nuts, halloumi cheese, kalamata olives and lemon vinaigrette.
Then, herb crusted pork tenderloin (which I failed to take a picture of).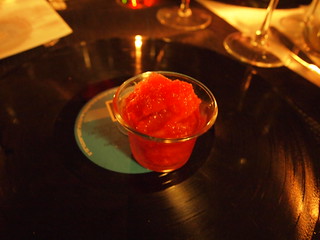 lemon zinger tea and whiskey sorbet
poached pears with blue cheese mousse
maple bacon milkshake—this was so good.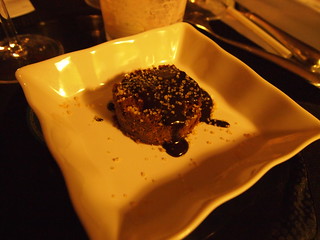 Finally, flourless chocolate torte laced with tequila.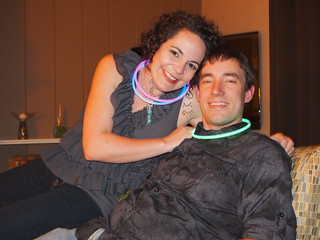 Next, we rocked our glow-in-the-dark necklaces and danced.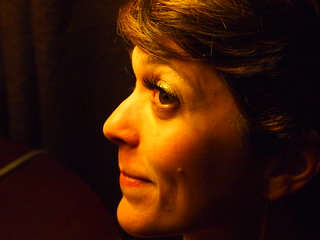 And admired Angel's fabulous eye lashes.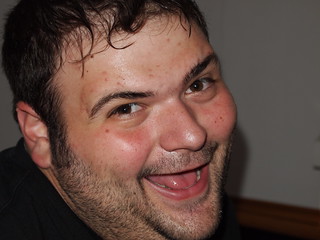 Thank you, Stephen, for another wonderful dinner party. And seriously, if you're hosting anything, large or small, check out Vertigo.
I want a maple bacon milkshake now.
"Truffle isn't exactly aphrodisiac but under certain circumstances it tends to make women more tender and men more likable." —J.A. Brillat-Savarin