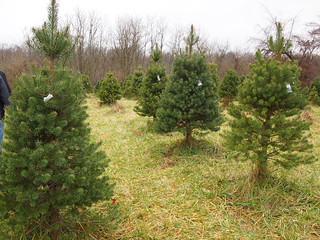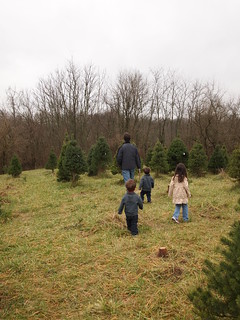 Finding the perfect tree at Burlington Tree Farm.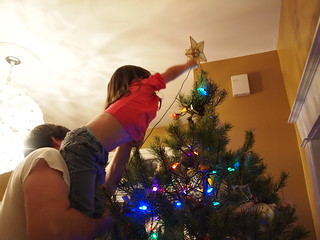 Decorating the tree.
Sophie's handmade Christmas present to us, from preschool (she couldn't wait until Christmas to give it to us).
A late night writing Christmas postcards.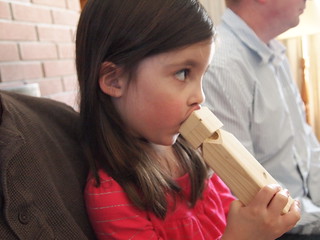 Christmas at Great Grandma Gebhart's house + handmade train whistles from my uncle Skip.
Greg
Pop Pop's lap overflowing with grandkids.
James and Owen with their new cars from Great Grandma.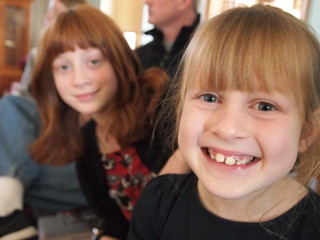 Autumn and Amanda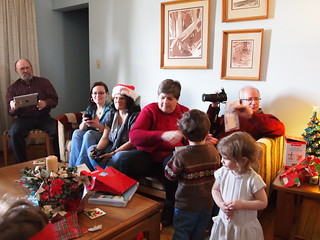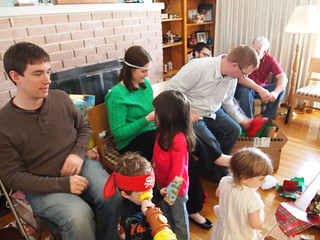 Opening presents.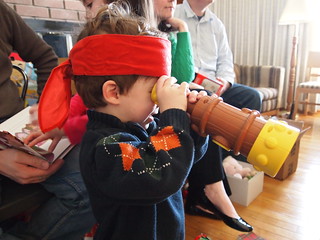 James's new Jake the Pirate set from my aunt Ellen and uncle Skip (he loved it).
my grandma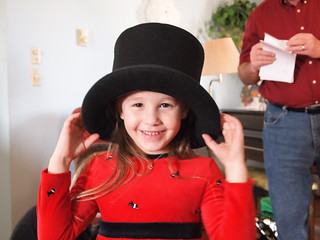 Suzy
Aunt Katy and sleepy Colleen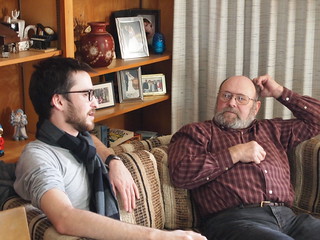 Uncle Kyle and (Great) Uncle Skip
Autumn and her mom, Lisa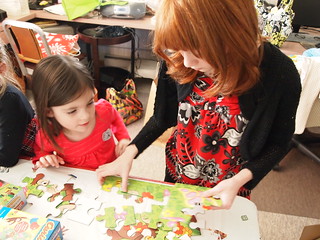 Sophie getting some puzzle help from Autumn.
Andy and my uncle Roger in the kitchen.
Aunt Ellen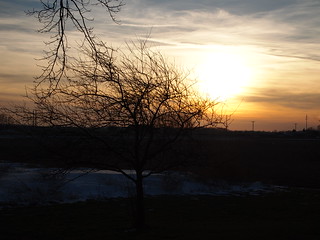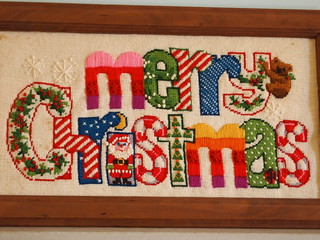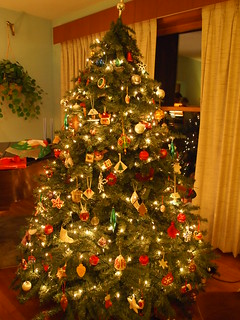 Christmas at my grandma's farm, a tradition I've long loved.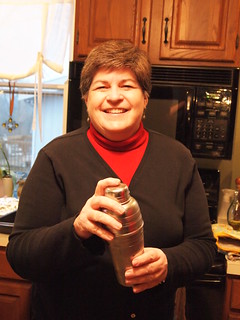 Nini making pomegranate cosmopolitans.
Nini, Katy and me!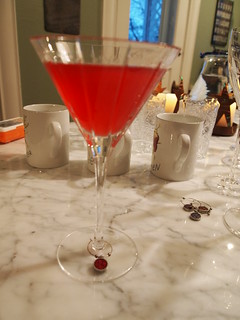 (They were delicious.)
Nini reading Eve Bunting's Night Tree to the grandkids.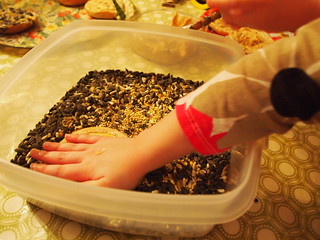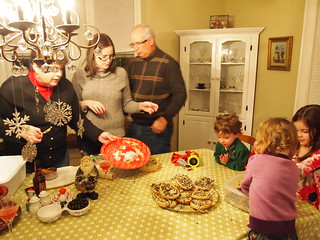 A Christmas gift for the birds—bagels covered in peanut butter and bird seed.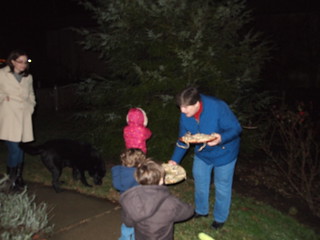 Hanging our gifts on the pine tree.
Mom and Dad (Nini and Pop Pop)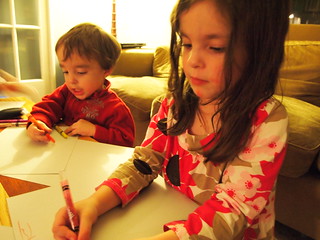 Writing letters to Santa.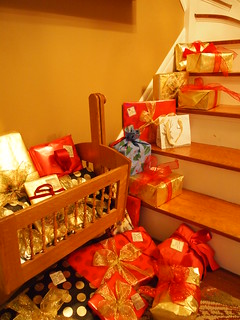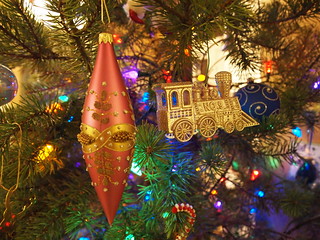 Christmas around the house.
Sophie's preschool Christmas gift to us.
The decorated mantel—Sophie wasn't pleased with it so she added the ribbon and, if you look close, handmade snowmen hanging from it (of course, I left it).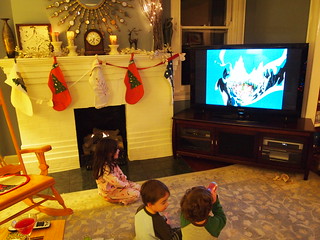 A Christmas Eve viewing of "How the Grinch Stole Christmas."
Andy reading 'Twas the Night Before Christmas.
James and Owen, clearly ready for bed.
More Christmas around the house.
Letters, cookies, milk for Santa, and lots of carrots for the reindeer.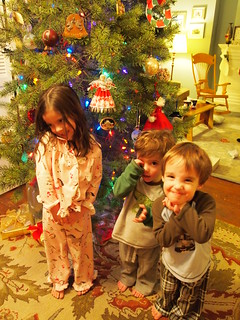 Christmas Eve, right before bed = joy.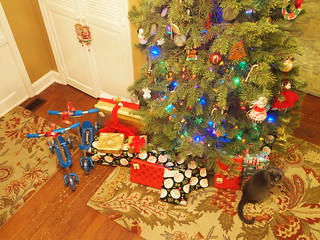 He came!
The walk down the stairs.
Christmas morning.
Christmas day at my parents' house.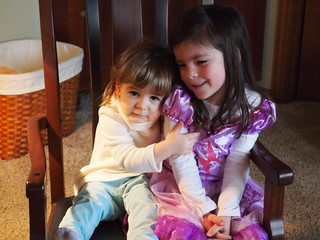 Colleen and Sophie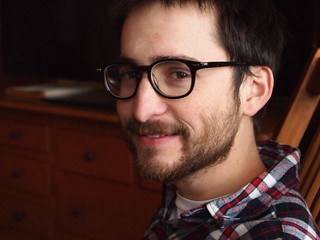 Uncle Kyle
Opening gifts.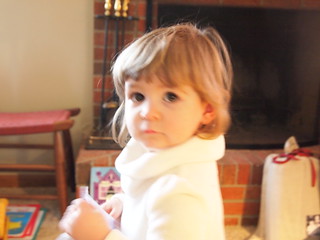 Colleen
Colleen's handmade hand-print wreath (with the help of Nini) to Uncle Tom and Aunt Katy.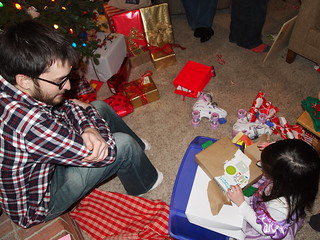 Uncle Kyle and Sophie
family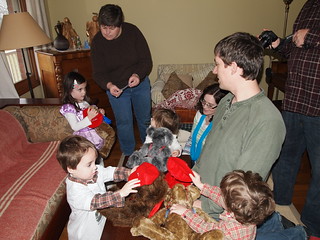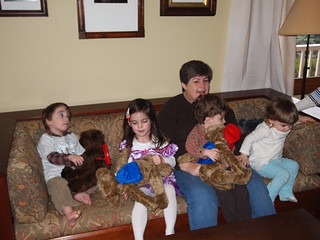 My mom made beautiful teddy bears for each of the grandkids. They loved them.
Kids' table.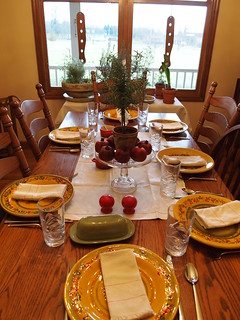 Grown-up table.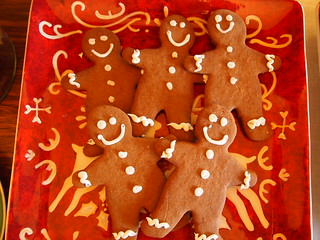 The BonBonerie Christmas cookies.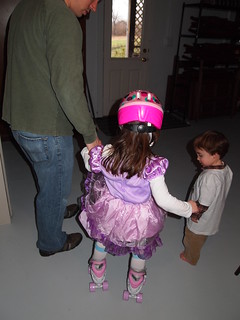 Sophie trying out her new skates …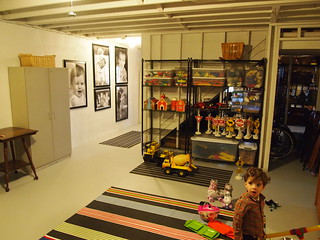 in my parents completely reorganized, repainted basement.
Christmas around my parents' house.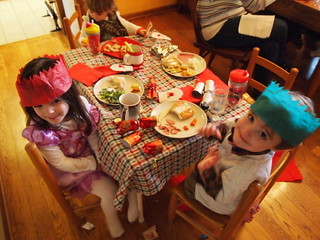 Christmas dinner and paper crowns.
James, Owen, Sophie and Colleen
The teddy bears my mom made …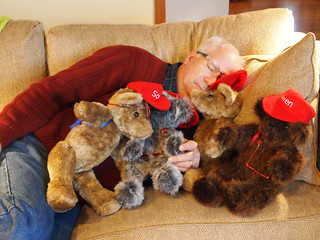 (they're comfy).
Bliss.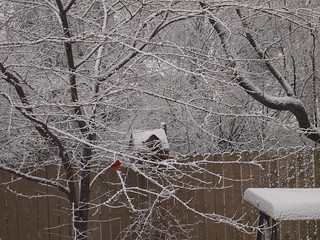 Day-after-Christmas snow.
Gear. So. much. gear. (But of course, no boots. We hadn't bought them yet.)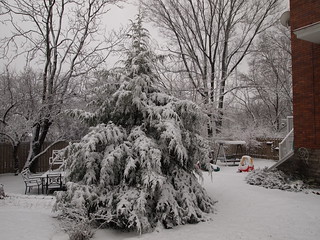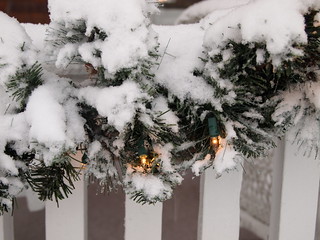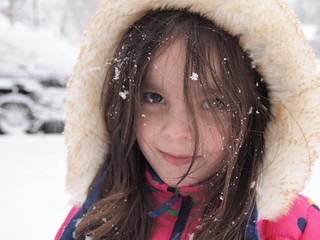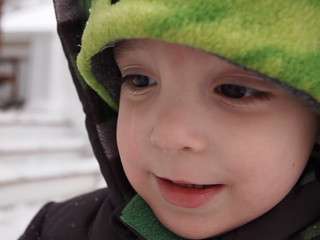 The kids' first snowfall of the season—and their first snowman!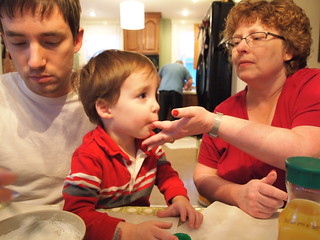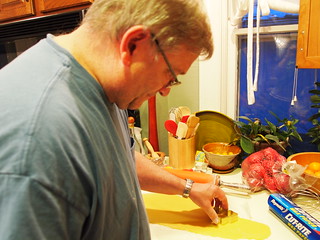 Making the traditional Uhl Family Christmas Cookies with Grandma and Paw Paw.
Owen taking a TV break from making cookies.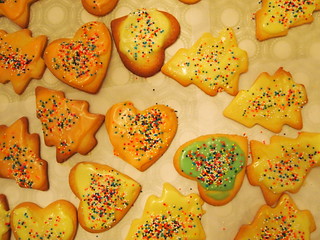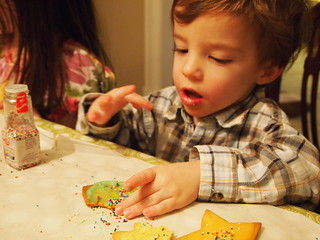 So good.
Christmas Eve w/ Grandma and Paw Paw.
Christmas morning—again!
Sophie opening her very special craft box, which Grandma put together.
Paw Paw and Grandma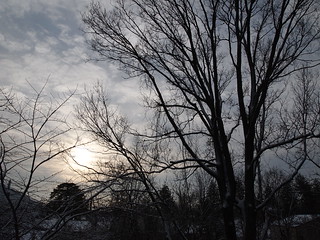 Early morning sun.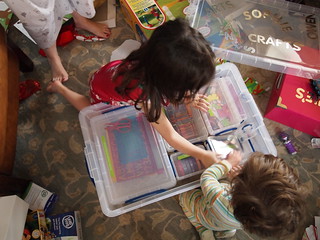 Grandma made a craft box for all three kids—it's huge and organized and labeled and filled with so many wonderful things—all three children play with it daily (thank you).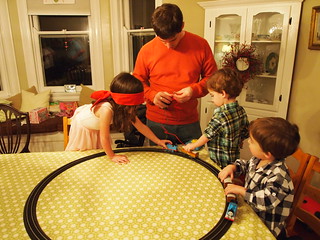 Thomas the Train tracks = love.
"The best of all gifts around any Christmas tree: The presence of a happy family all wrapped up in each other." —Burton Hillis