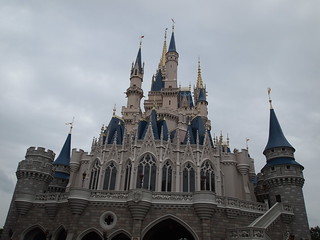 We didn't tell the kids about our day trip to Disney World until the night before we went. Sophie was excited in a I'm-not-quite-sure-what-you're-talking-about-but-I-like-Disney-movies-castles-princesses-and-Kings-Island-so-it-sounds-fun way.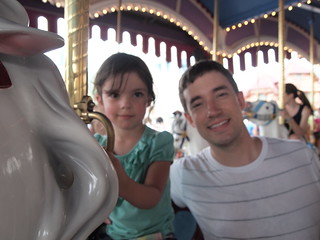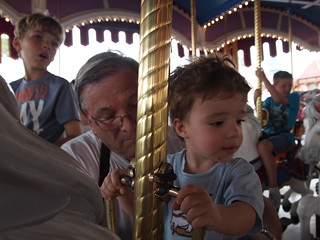 We rode the carousel,
and waited a very long time in a very hot line so Sophie could meet Rapunzel. (She told Rapunzel she's growing her hair just as long.)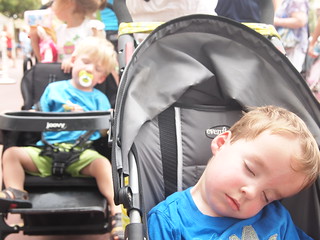 There was nap time.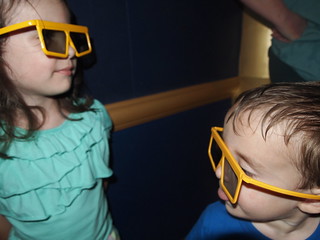 And 3-D glasses time.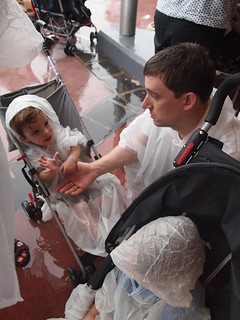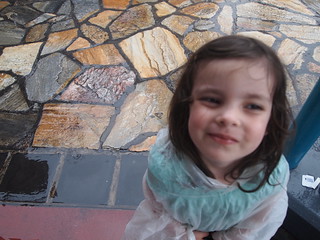 And lots of rain. Lots and lots of rain. $56 spent on ponchos worth of rain.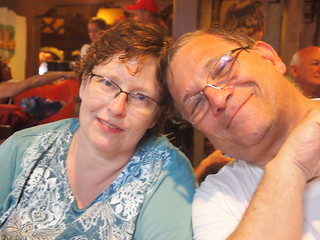 So we took lots of breaks inside restaurants,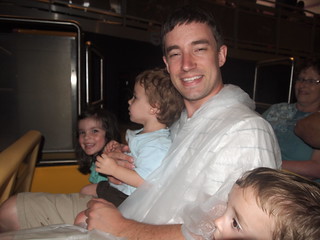 and riding indoor rides, such as It's a Small World (which James loved—he kept screaming "Look, Daddy, look!" the entire time).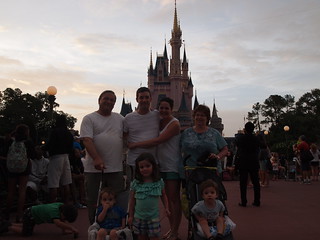 All the kids loved the castle. And still, anytime Owen sees a building that's the least bit fancy now, he yells, "castle!".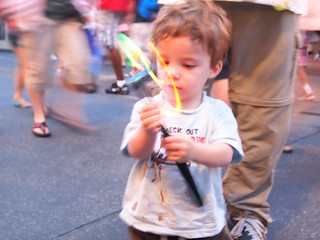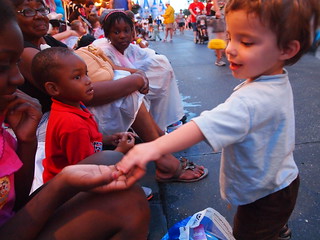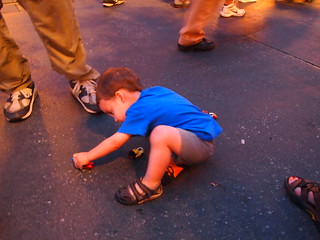 We had one meltdown, while waiting for dinner. It involved me taking both boys out of the restaurant and then standing their helplessly while they flung themselves on the ground, crying (it didn't last long). So I thought we were done. But while leaving the park, I noticed a perfect spot, empty on the otherwise crowded main street, perfect for watching the evening parade. I debated. I knew the kids would love it, but I also worried I was asking for another meltdown. But then I thought about the fact that we were at Disney and that I don't know if we'll ever be at Disney again. So I bought light-up toys. And Mickey Mouse-shaped Goldfish crackers. And little cars for Owen to play with on the street. We stayed.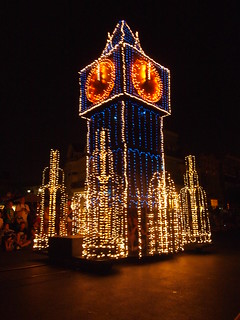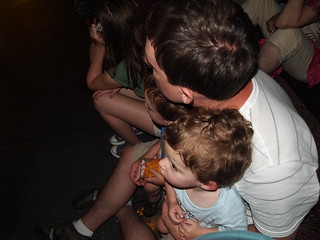 They loved it. All of it. Despite the heat, long lines and rain. (Thank you, Grandma and Paw Paw, for a most wonderful trip.)
"Laughter is America's most important export." —Walt Disney